by My Ob, Tue May 20, 2008 at 04:50:55 AM EDT
According to Gallup (and opinion polls often get things wrong) Senator Clinton's support among many of her traditional supporters, for example, women; adults with no college education; Hispanic; has fallen below 50% >
http://www.gallup.com/poll/107407/Obama- Surge-Fairly-BroadBased.aspx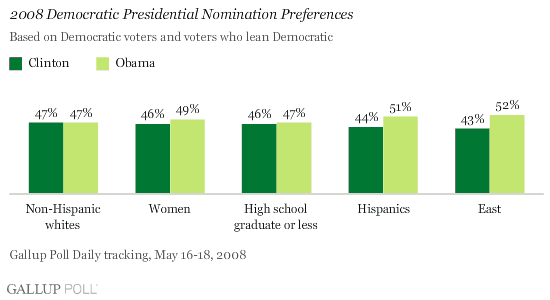 The only major group in which she retains a lead of 51% or more over Senator Obama is women aged 50 and older.
I have no doubt that these groups will give Clinton a strong sympathy vote in the remaining primaries.
However the trend gives strong hope that most members of these groups will support Obama in the general election, that they will not go play with McCain or pick up their ball and go home.