by Maryscott OConnor, Wed Aug 17, 2005 at 10:01:27 AM EDT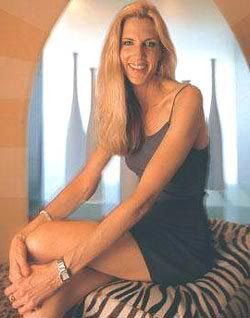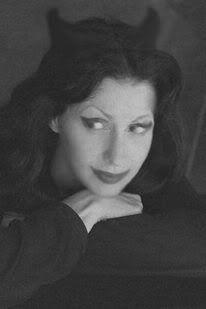 That's right, Ms. Coulter. I hereby issue you a challenge: Meet me in St. Louis, or wherever you please - and let's have ourselves an honest-to-goodness debate.
Now, I realise that the concepts of both "honesty"and"goodness" are foreign to you, but you can do the research, right? -- you're a big girl.
(Metaphorically and chronologically, of course -- god forbid you take that phrase literally and make the panicky teenaged decision to eschew even the meagre sustenance you've allowed yourself thus far. By the by, Ann - may I call you Ann? - where on earth did you get the idea that heroin chic was still fashionable? My god, woman, that is SO 1993).
Where was I? Oh, yes - a debate. `Twixt you and me, Annie baby. We can find ourselves a suitably impartial moderator - say, anyone who hasn't ever seen you or read you. I wouldn't want the inevitable revulsion of any sentient being to your previous work to create a bias in my favour.